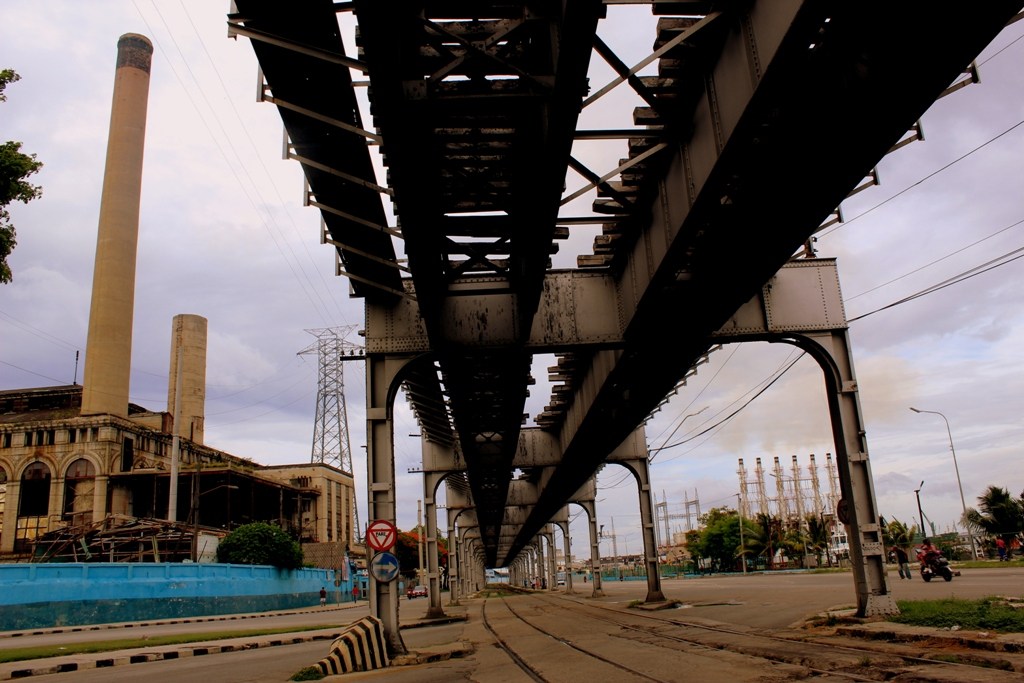 A brilliant work of Cuban civil engineering
The elevated access to the Havana rail terminal
Photo report by Ernesto Gonzalez Diaz
HAVANA TIMES – In 1837, Cuba became the first Latin American country to have railroads, with the construction and operation of the Havana-Bejucal section. Spain, which was then the metropolis of Cuba, will take another eleven years to inaugurate its first section.
Initially, it was used for freight purposes and later to facilitate the mass transport of passengers from one point to another within the national territory. More than 2,000 workers died in the construction of its first sections, many of them slaves.
Seventy-five years later, in November 1912, Havana Central Station was inaugurated, and with it the elevated constructions that give access to the entry and exit of trains, one of the most important works of the Cuban civil engineering.
This work consists of a viaduct more than 1 kilometer long at a height varying between 3.2 and 7.3 meters. Composed of iron frames adjusted with side tensors, also in iron, these elevations allow the passage of trains that depart and arrive to and from West Havana, through the upper part of it, and at the level of the ground are built the branches that give access to the courses of Cristina and La Coubre.
Curiously, on both sides of this structure are the oldest and most modern thermoelectric power stations in the country. The "Otto Parellada" power station, better known as "Tallapiedra", and one of the three Turkish floating power stations that arrived in the country just a few months ago and are synchronized with the national energy system, and which, as it can be seen in the photos , bears the slogan "The Power of Friendship" (The Power of Friendship) displaying the Turkish and Cuban flags.
Unfortunately, the development of the railway in Cuba has not been faithful to its initial tradition and today it is among the least modern on the continent.
See more photo stories here on Havana Times