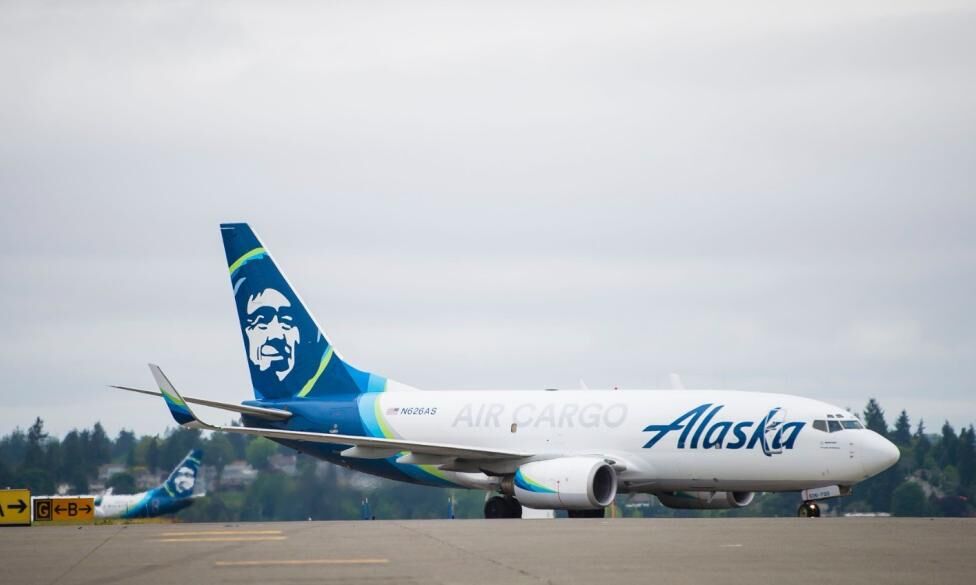 Alaska Air Cargo chooses Boeing for 2 P2F conversions
Alaska Air Cargo announced that Boeing will provide the conversion work for two 737-800 Boeing Converted Freighters (BCF) to add to its dedicated freighter fleet serving the State of Alaska.
"The conversion work will be performed at the Cooperativa Autogestionaria de Servicios Aeroindustriales (COOPESA) in Costa Rica. The two 737-800BCF aircraft will expand Alaska Air Cargo's fleet of freighters from three to five aircraft dedicated to serving the state of Alaska," a statement from Alaska Airlines said.
"The fleet expansion positions our growing cargo business to meet the growing demand we are seeing from industry and consumers," said Adam Drouhard, general manager of Alaska Air Cargo. "The 737-800 aircraft offers 40% more cargo space than our current 737-700 freighters, essentially doubling Air Cargo's total cargo-carrying capacity. We look forward to bringing these 737-800s into service. to support Alaska's supply chain and connect freight to the more than 100 cities we serve across North America."
The two 737-800 aircraft will come from Alaska Airlines' existing passenger fleet and will be leased from BBAM, a leader in the aircraft leasing and freighter conversion industry. "The aircraft will be converted from their passenger configuration to an all-cargo aircraft from 2023 with the completion of the final aircraft in early 2024."
The 737-800 provides a payload of nearly 50,000 pounds. With a range of 2,800 nautical miles, the 737-800 will be the most fuel-efficient aircraft to serve interior Alaska, the statement added.
"We are delighted that Alaska Air Cargo has chosen the 737-800BCF to meet the growing demand for air cargo in the State of Alaska and throughout its network," said Mike Doellefeld, vice president , Boeing Converted Freighter and Engineering Services, Boeing. "By introducing the reliable 737-800BCF into its existing freighter fleet, Alaska Air Cargo can deliver more capacity where its customers need it most and with fewer emissions."
Alaska Air Cargo serves more than 100 destinations in North America with more than 1,200 daily flights, according to the release.