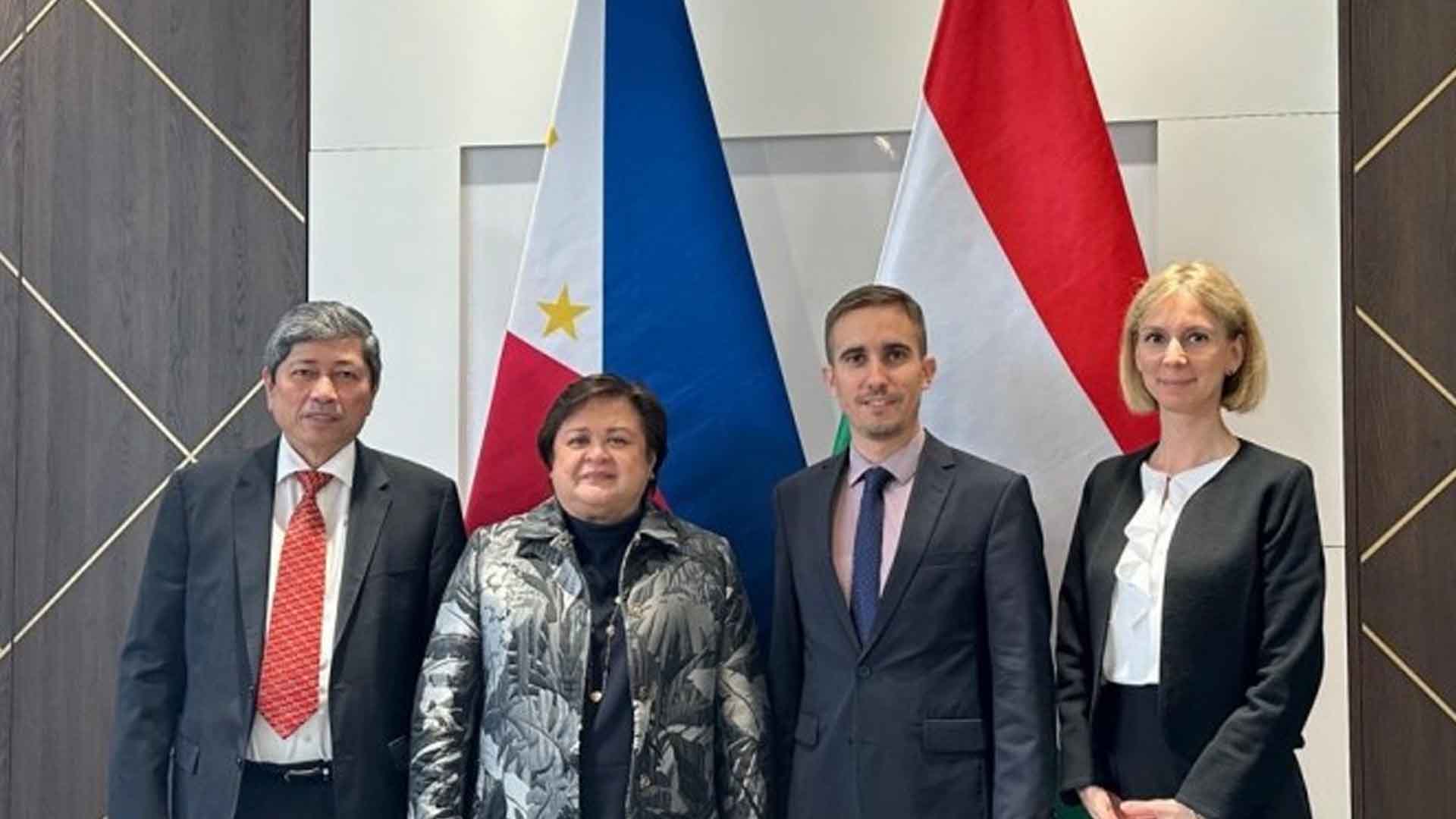 Filipinos are encouraged to study nuclear engineering in Hungary
What do you think of this story?
Hungary encourages Filipinos to study nuclear engineering to help provide possible energy solutions for the Philippines in the future.
At the 7th Political Consultations between the Philippines and Hungary in Budapest this week, officials encouraged interested Filipinos to apply for a scholarship once the application reopens.
"The Philippines thanked Hungary for continuing to provide Filipino scholars with training opportunities to study at Hungarian universities through the Stipendium Hungaricum program, which annually awards 35 places to qualified Filipinos," a foreign ministry statement said. (FDFA) dated September 30. "In considering possible energy solutions for the Philippines in the future, Hungary has encouraged Filipinos to study nuclear engineering under the scholarship program."
The application for the Hungarian scholarship was last opened in November 2021 for the academic year 2022-2023.
Besides education, the possibility of a bilateral labor agreement was also raised in response to the growing number of Filipinos being deployed to Hungary.
In addition, the two countries reviewed the status of ongoing agreements on financial cooperation and transportation while considering making greater use of existing agreements on agriculture, science and technology.
The FDFA said the meeting provided an opportunity to exchange views on regional issues, including security situations in Southeast Asia, the South China Sea and Europe.
Undersecretary for Foreign Affairs Ma. Theresa Lazaro and Hungarian Assistant Secretary of State for the Development of Eastern Relations Adam Stifter chaired the meeting held on September 26.
They were joined by Philippine Ambassador to Hungary Frank Cimafranca and officials from the Ministry of Foreign Affairs and Trade's Department of Fastest Growing Economies. (NAP)