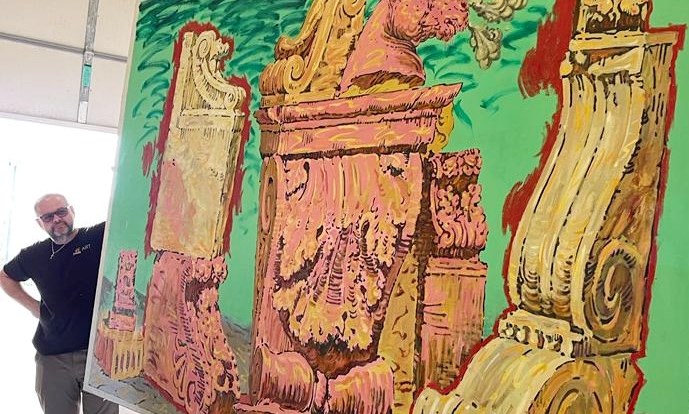 Fine Art Shippers provides art transport services to museums
Fine Art Shippers, an art logistics company, provides professional art packaging and shipping services to museums across the United States.
Fine Art Shippers provides comprehensive art shipping services to museums of all types and sizes. Museum expedition requires special expertise, equipment, high quality materials and good planning. Whether it's a history or art museum, the company has extensive experience to pack and deliver any object, no matter how fragile and delicate. So far, Fine Art Shippers has worked with such major museums as MoMA PS1, Brooklyn Museum, Detroit Institute of Arts, Fotografiska, Kirkland Museum of Fine & Decorative Art, Museum of Western Art, Mattatuck Museum and many other museums in the United States.
Recently, Fine Art Shippers delivered a large collection of approximately 2,000 masks and artifacts from York, Pennsylvania to the Crow Museum of Asian Art at the University of Texas at Dallas. To transport such a large number of objects without breaking any during transport, the experts had to use a 26-foot truck which allowed them to place all the objects inside and move them to the museum safely. The collection of masks and artifacts was a donation to the Crow Museum of Asian Art. Moving so many valuables at the same time is a huge challenge, so the job was outsourced to art logistics specialists.
In May 2022, Fine Art Shippers also packed and moved 60 paintings from the Zimmerli Art Museum at Rutgers University to the Coral Gables Museum. The collection was intended to be presented at the exhibition of avant-garde Ukrainian artists, entitled "Painting in Excess: Kyiv's Art Revival 1985-1993". The event was organized as a touring charity project, with the Coral Gables Museum as the first stop. Fine Art Shippers handled a number of large scale canvases which were then successfully transported from one notable public institution to another.
Over the years, Fine Art Shippers' museum services have proven to be a safe and cost effective way to ship fine art across the country. It is worth mentioning that the company also specializes in custom crating and installation. With Fine Art Shippers, curators can not only ship fine art and antiques, but also install them in the venue. To find out more about the company's services and availability, contact the shippers directly. On the company's official website, customers can find the list of upcoming art shuttles, as well as the free delivery quotation form, which greatly speeds up the communication between managers and customers. Alternatively, one can email fine art senders or make a phone call.
About Artwork Senders
Fine Art Shippers is a professional fine art shipping company headquartered in New York. Founded in 1995, we have grown to provide a wide range of art and antique removal services to meet the needs of the art community and private collectors worldwide. Our expertise includes, but is not limited to, luxury home moving, art packing and crating, art storage, art courier service in white glove, art installation, antique furniture removal, international transportation and gallery exhibition services. We operate in the United States and around the world, making art shippers the number one choice for many reputable art professionals and institutions. Find more information about our team of dedicated art shippers on our website.