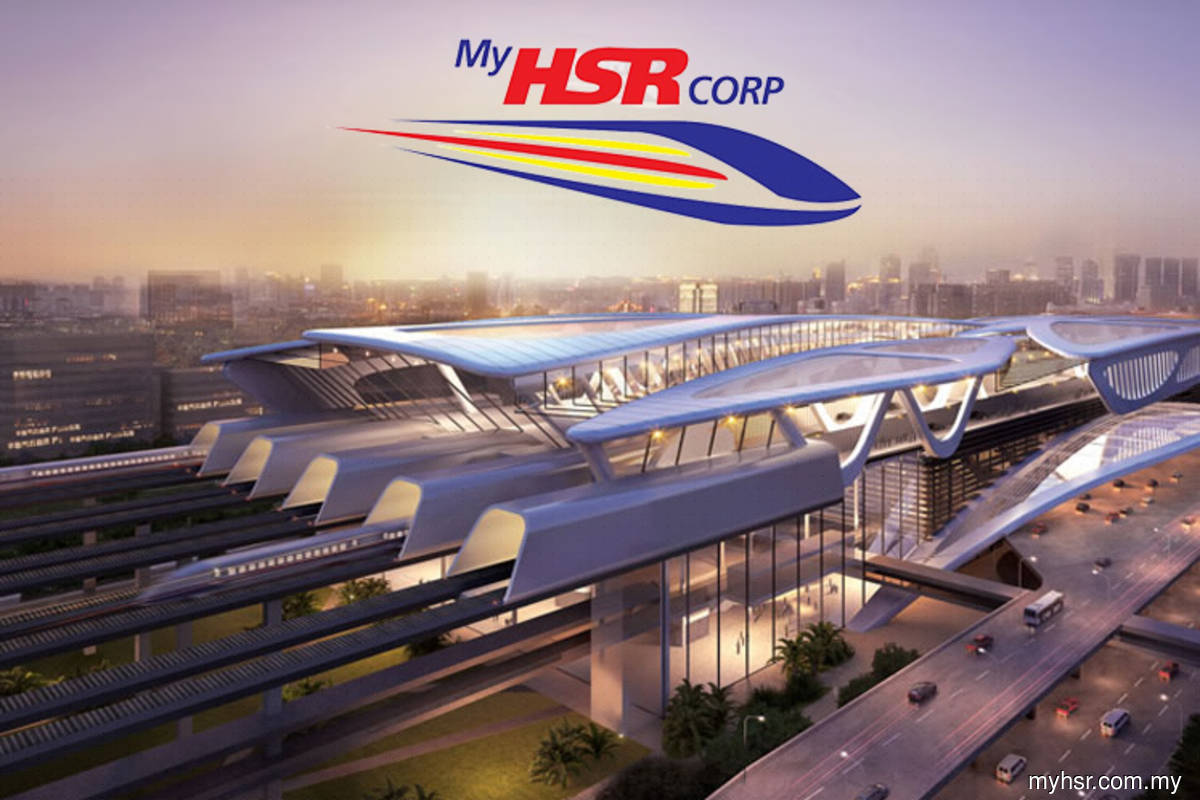 Government on Track to Improve Ground Transportation Infrastructure, Says MyHSR Corp
KUALA LUMPUR (September 27): The government is "on track" to improve Malaysia's rail and road network infrastructure in ports and industrial areas in urban and rural areas under the 12th Malaysia Plan (12MP ), said MyHSR Corp Sdn Bhd.
The company said the plan would improve first and last mile connectivity in the country, boost the industry's competitiveness to meet current demands, and attract new investment and innovation to transform the country into future high-growth industries. .
"The strategy to prioritize key infrastructure projects for public welfare is essential to accelerate the country's economic recovery, due to its high multiplier effect on a huge supply chain.
"As developed countries like the United States, China, United Kingdom, Japan and several neighboring countries have proven, transport-based infrastructure projects will not only generate thousands of highly skilled jobs, but also economic growth in the surrounding areas ", MyHSR Corp. said in a statement.
"High-tech infrastructure projects such as rail will also contribute to the goal of reducing greenhouse gas emissions to protect environmental sustainability, to which all aspire," he added. .
The railway company said it fully supports the 12MP, and will help achieve the plan's goals and ensure its success in the spirit of "Keluarga Malaysia".
MyHSR Corp oversaw the ambitious KL-Singapore bullet train project, which was scrapped in January after Singapore could not agree on the changes proposed by the Malaysian government.
There have been discussions that Malaysia will undertake the project with a new alignment stretching from Kuala Lumpur to Johor Bahru, but no official announcement has been made so far. The HSR project was not mentioned in the 12MP tabled by the Prime Minister on Monday.
Two key railway projects highlighted in the five-year plan covering the period 2021-2025 are the electrified double track Gemas-Johor Bahru (which will be fully completed by 2023) and the East Coast Rail Link (which is expected to be completed by 2023). here 2026).
Another transport infrastructure project mentioned is the Central Spine Road from Bentong, Pahang to Kuala Krai, Kelantan, which is expected to be fully completed by 2025. Meanwhile, phase 3 of the east coast highway Terengganu in Kelantan is expected to be completed by 2022.