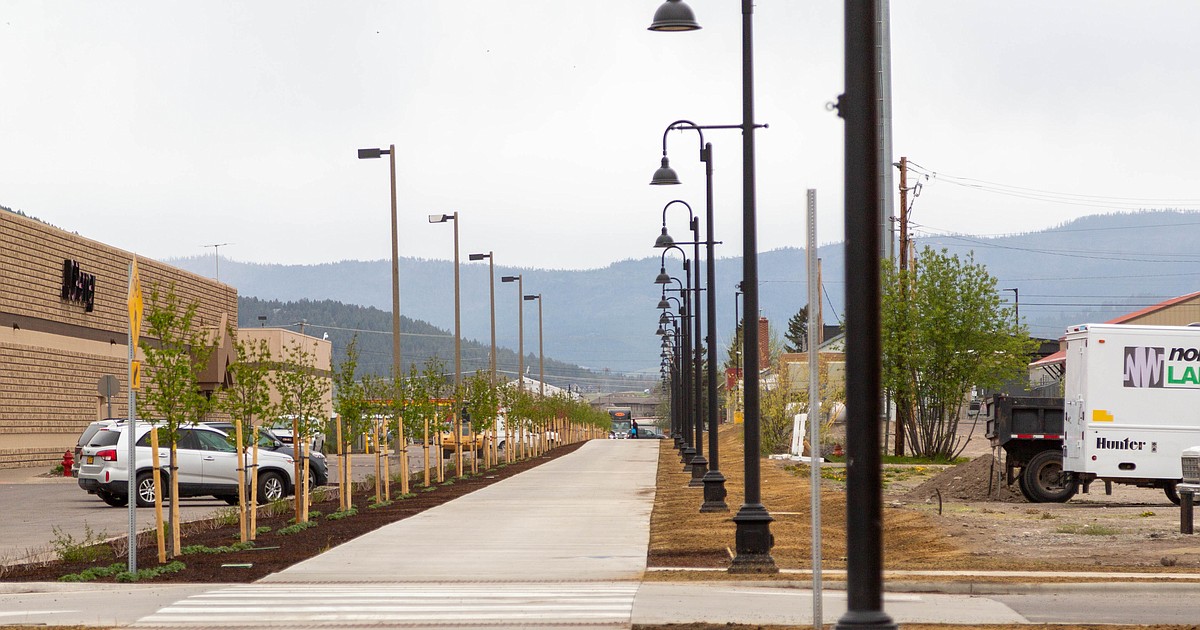 KLJ Engineering Receives National Award for Work on Kalispell Master Project
KLJ Engineering has received national recognition for its work on the Kalispell Core and Rail Redevelopment Project.
The company recently received an Honor Award from the National American Council of Engineering Companies. The Kalispell project received the award in the transportation category.
The national competition rewards engineering firms for projects that demonstrate an exceptional degree of innovation, complexity, achievement and value, according to a statement.
The project converted an obsolete gravel pit (brownfield) into Glacier Rail Park; rail operations were moved from the city center to the rail park; and replaced the old rail line with the 1.6-mile linear park and trail, as well as a new signposted intersection on US 2.
KLJ Engineering, in partnership with Alta Planning + Design, provided environmental documentation for the decommissioning of key sites related to the project, including a former grain elevator, two gas stations, a fertilizer plant, a former gravel pit overlapping a state Superfund site, and a BNSF railroad site.
They also helped secure project funding, support dozens of public engagement initiatives, stormwater design including retention and treatment, lighting and electrical design, conversion of a rail bridge for pedestrian use, a new signalized intersection, tenders for competitive projects, and construction supervision and administration. .
The project was carried out in partnership with the City of Kalispell, the Flathead County Economic Development Authority, the United States Environmental Protection Agency Brownfields and the Transport Investment Generating Economic Recovery (TIGER) program of the U.S. Department of Transportation, Kalispell Business Improvement District, Kalispell Downtown Association, BNSF Railway, Watco Companies, and business leaders and individuals.
"The professionalism, leadership and more than 10 years of staff commitment throughout the project has given us confidence to make the right decisions for our community, both immediately and in the long term," said Jarod Nygren, Director of city ​​development services.
The project, a $40 million public-private partnership, has catalyzed reinvestment in the region. By mitigating environmental impacts at more than a dozen sites and reorganizing rail service, the project has spurred new developments of housing, businesses and lifestyle amenities in the central Kalispell area, while improving rail access for businesses, the company notes in a statement.
An estimated $200 million private redevelopment is completed, underway, or planned in the area as a result of the project.