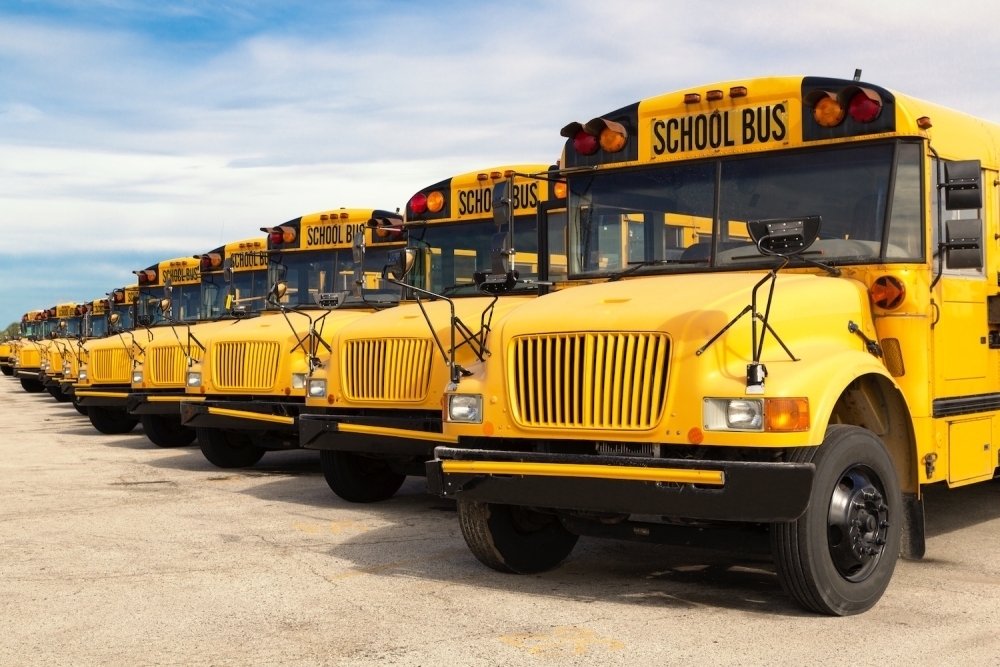 McKinney ISD renews transportation services for 2022-23 school year
The district's long-term transportation provider, Durham School Services, will continue to provide services to McKinney ISD following board action on June 28.
Durham School Services has been the district's transportation provider since the 2001-2002 school year. The service was awarded a five-year contract that spanned 2017-18 through the 2021-22 school year, with an option to renew each year for the next five years, said Jason Bird, assistant superintendent of business, district operations and responsibility. and technology.
Durham School Services provides buses for MISD and operates the district's regular routes as well as special education routes to transport over 10,000 pupils.
"I can't recommend Durham any more," Bird told board members. "They are a great partner with MISD."
Durham will provide services for a daily rate of $326.16 for a contractor-owned bus, according to meeting documents. Bird said while there may be cheaper options available, the quality of service would not live up to the standards the MISD community has come to expect. Council members agreed.
"We have no complaints from parents; we don't have kids left on buses and delivered to the wrong places," board member Lynn Sperry said. "They have to do their job really, really well."
MISD is in the process of purchasing its own fleet of buses under the 2021 bond program, which has allocated $12 million for the purchase of buses. Bird said Durham had done an "amazing job" working with MISD through this transition.
The district will begin using its new buses as soon as they arrive, although no date has yet been set, Bird said. The buses are on order and Bird said he hopes MISD will start receiving its buses before Christmas.
When MISD begins using its own buses, it will save the district about $50 per day per bus, said board chair Amy Denkel.
"It's a substantial saving for the district," Bird said.