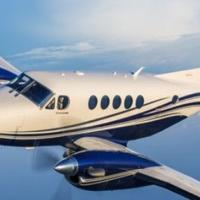 Office of Interior Island Affairs Provides $431,805 to Support Air Transport Services in the Western Pacific | New
WASHINGTON (Press Release) – The U.S. Department of the Interior's Bureau of Island Affairs announced funding of $431,805 in fiscal year 2022 for Technical Assistance Program funding to maintain and update aircraft avionics and engines. small aircraft used for air transport services between Guam, the Republic of Palau and the Federated States of Micronesia, especially to small islands where no scheduled air or sea transport is available. Funding will also purchase spare parts and equipment for emergency patient transport.
"We are pleased to support individuals and families in the small islands of the Republic of Palau and the Federated States of Micronesia who have less access and whose economy and livelihoods depend on these essential transportation services," said the deputy assistant secretary for island and international affairs. Keone Nakoa cases. "The small aircraft in question provides passenger and cargo transportation, emergency medical evacuation for Covid-19 patients and other health-related emergencies, disaster relief preparedness, surveillance general against illegal activities in the EEZ and search and rescue efforts, all essential to small island nations with large exclusive economic zones in the great western Pacific.
Pacific Mission Aviation or PMA is a 501(c) nonprofit organization that provides air transportation services to several small islands in the Federated States of Micronesia and the Republic of Palau and provides air transportation to the Micronesia region. now for nearly 50 years. As part of what the PMA calls Project HOPE for Helping Our Pacific Economy, they coordinate closely with local governments and U.S. federal partners in the region to provide airlift, emergency services, surveillance and support to search and rescue in the region. For more information, visit pmapacific.org