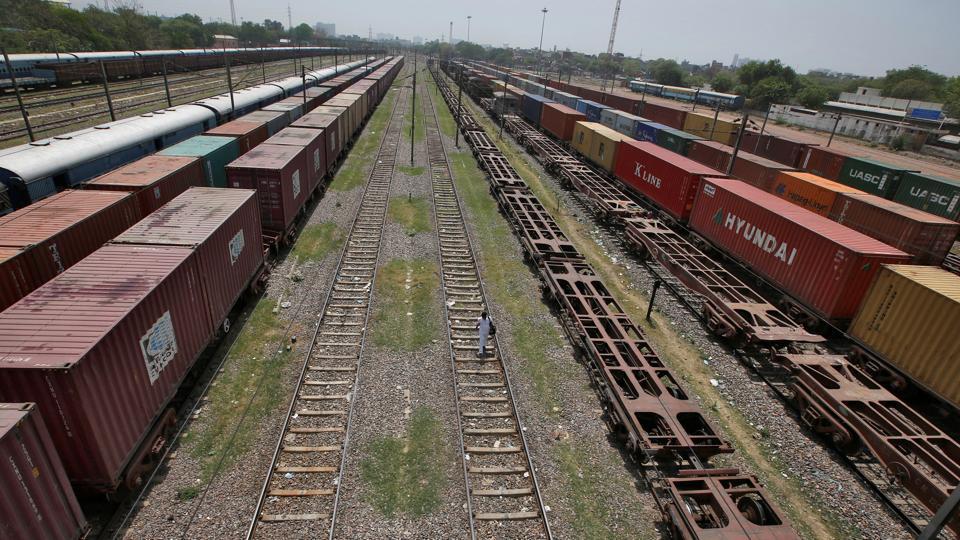 Pakistani railways modernize freight services
LAHOR:

Pakistan Railways are determined to modernize freight transport services to facilitate industry, Pakistan Railways Secretary Habibur Rehman Gilani said.
Addressing the business community during his visit to the All Pakistan Textile Mills Association (Aptma) office on Friday, he said the initiative would lower the cost of doing business for the industry and allow exporters to compete with regional competitors.
He admitted that Pakistani railways had become passenger-centric in recent years and had lost their competitiveness in handling freight. However, he dispelled the impression that cargo handling was not a priority for the entity.
"Pakistan Railways' freight handling increased from 0.4 million tonnes in 2012 to over 5 million tonnes in 2017," he said.
He expressed his commitment to further improve the cargo handling segment by focusing on cost effective, fast and technologically advanced freight movement.
"Pakistan's railways, being a vital component of the country's economic security, are being modernized to ensure as little human interaction as possible for the provision of quality services," he said.
"The department has already outsourced its cargo handling segment to the Pakistan Railways Freight Transportation Company and we are also in the process of outsourcing passenger trains. "
He announced full facilitation for businessmen in his organization in terms of logistics and freight transportation.
The secretary called for the formation of a joint railway and Aptma committee to resolve day-to-day operational issues.
Speaking on the occasion, Aptma Chairman Rahim Nasir highlighted the strengths and potential of Pakistan's textile industry.
He stressed that the textile sector was on a growth path with an ambitious export target of $ 21 billion for the current fiscal year. He pointed out that the industry shipped $ 15 billion worth of goods overseas last year.
"The industry is expected to receive new investments of $ 5 billion, add 100 new factories and create 500,000 additional jobs," he announced.
He praised the government for providing an environment conducive to the growth of the textile industry. "The consequent increase in exports brings foreign currency to the country."
Nasir added that phenomenal growth in global trade, in the wake of the recovery from the Covid-19 pandemic, not only triggered a container shortage, but also increased shipping and freight costs.
He urged Pakistani Railways to play a proactive role in helping exporters out of the disadvantageous position.
The chairman of Aptma proposed a dedicated freight corridor for efficient and rapid transport of goods.
Posted in The Express Tribune, November 6e, 2021.
As Business on Facebook, to follow @TribuneBiz on Twitter to stay informed and join the conversation.