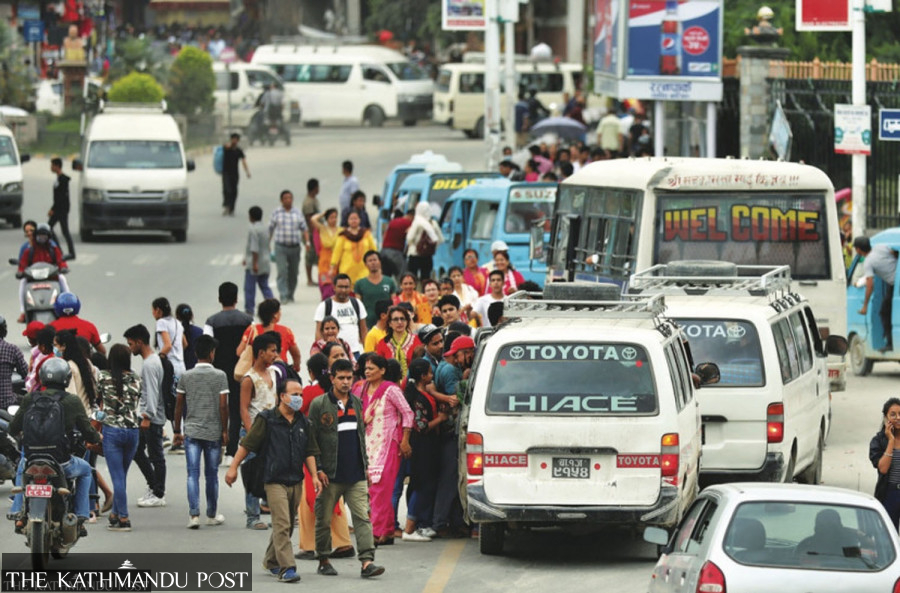 Public transport, freight rates drop
The Department of Transport Management on Sunday slashed transport fees and fares for public transport in response to lower fuel prices. Public transport fares on interprovincial routes have been reduced by 5.41%.
According to the department, the transport costs of freight carriers using the hill route fell by 6.97% and those on the Tarai by 7.68%.
The government decided on April 30 to set up an automated pricing system.
Under this system, the government, which regulates tariffs, can revise tariffs when prices of petroleum products fluctuate by more than 5%.
With the latest revision, the fare on the Kathmandu-Dhangadhi-Sitagadhi-Sanfebagar route, which is 899.6 kilometers and the longest, will now cost Rs 2,733. It was Rs2,889.
On Saturday, the Nepal Oil Corporation lowered the price of petrol and diesel/kerosene by Rs20 per liter and Rs29 per liter respectively.
Petrol now costs Rs179 per liter and diesel/kerosene is available at Rs163 per litre. The new rates went into effect Saturday midnight.
The decision to cut prices followed instructions from the House committee on Friday, amid concerns about rising inflation.