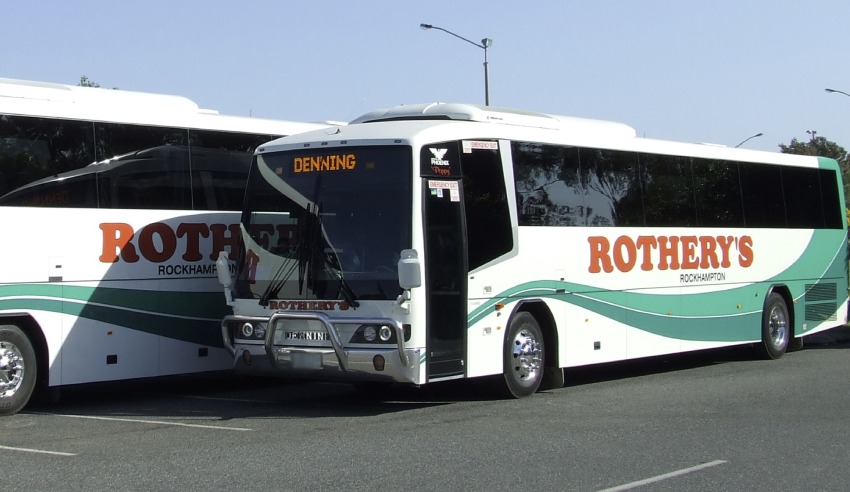 Rothery's Coaches sold to ground transport giant
The Rothery family have sold their Rockhampton bus company to one of the largest land transport companies in the world.
Solidify: Piper Alderman (Rothery Coaches)
OK: Piper Alderman advised the Rothery family on the sale of their Rockhampton bus company, Rothery's Coaches, Queensland, to ComfortDelGro Corporation Australia (CDC).
Assess: undisclosed
Area: Merger and acquisition
Key players: Piper Alderman's team, led by partner Maria Capati with senior partner Kara Pennisi, advised the Rothery family on all aspects of the transaction.
Significance of agreement: Rothery's Coaches have been providing services to the region since 1977 and are renowned for their iconic fleet of coaches, including one of Queensland's few Denning double-deckers. They currently provide bus transport services in Central Queensland, with their main clients being the Department of Transport and Main Roads, Acciona and Queensland Rail.
The sale of Rothery's Coaches to CDC solidifies CDC's interest in the Rockhampton and Capricorn Coast area, as CDC now becomes the largest operator in the area following its acquisition of Young's and Rothery's.
Nicky Rothery, of Rothery's Coaches, praised the company for the work done under the deal.
"The Rothery family recently required the services of an attorney to assist in the sale of our business. Not knowing anyone directly specializing in our industry, our accountant suggested Maria Capati at Piper Alderman. We are delighted to have made this choice," he said.
"Maria (along with her PA team) is wonderful to be around. She guides you with ease through the sometimes difficult process, always keeping you informed of all the developments that occur; and always with the best result for his client in mind. Maria is quick to return correspondence and happy to answer the most basic questions from legal novices like us. We cannot recommend Maria enough."