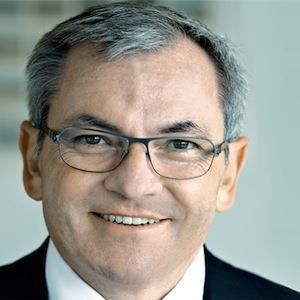 Schenker Announces Relocations for Ground Transport and Contract Logistics | Item
German transport and logistics provider Schenker has announced new board members for the company's ground transport and contract logistics. [sam_ad id=6 codes="true"]
Ewald Kaiser (left) replaces Karl Nutzinger as member of the board of directors of the Land Transport division. He will take up his post at the beginning of September of this year. The business economist is stepping down from his most recent role as CEO of Swiss transport logistics provider M&M Militzer & Münch International Holding, which specializes in Eurasian and North African markets.
Previously, between 2001 and 2006, he headed the German subsidiary of Kühne + Nagel, before joining the board of directors of Kühne + Nagel with responsibility for land transport.
Meanwhile, Schenker also said that Dr Hansjörg Rodi (below) will take over as a member of the board of directors of Contract Logistics at the beginning of October this year. Rodi is CEO of Schenker Deutschland, a role he will continue to hold until a successor is found.
Rodi has held several management positions at DB Schenker Logistics since 1998. Among others, from 2003 to 2008, he was CFO of the Western Europe region, located in Paris. As CEO of Schenker Deutschland he also heads this region.