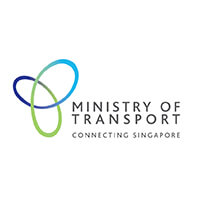 Speech by Minister S Iswaran for the Land Transport Excellence Awards 2022 Singapore Expo Max Atria March 28, 2022
Introduction
1. Hello everyone. Thank you very much for being with us today, members of the industry, as well as my colleagues from LTA and MOT.
a. We have organized this awards ceremony every two years since 2008. Unfortunately, we had to postpone last year's ceremony due to the circumstances.
b. But there are silver linings – this year we can finally come together in person, and tomorrow we can expect the relaxation of safer management measures. Today, I am grateful that we have this opportunity to collectively celebrate the great work being done in our ground transportation sector.

Two new award categories – Environment and Transport for All
2. As we continue our efforts to build a more resilient and reliable transport system, we must also ensure that it is greener and more inclusive. These are the themes that we have covered extensively in recent debates in the Committee of Supply. I am therefore pleased that this year we are introducing two new award categories to reflect this evolution of our main priorities. Let me elaborate on each of them in turn.
Environment
3. While previous editions of this ceremony have featured a combined award for safety and environmental excellence, this year we have defined environmental excellence as its own award category.
a. This is in recognition of sustainability as a key priority for the ground transportation sector. We announced our commitment to reduce emissions from ground transportation by 80% by mid-century or around mid-century, compared to the peak of 2016. It should be noted that emissions from our ground transportation sector have already peaked more than five years ago, but we are setting ourselves an even more ambitious goal of an 80% reduction in this peak by or around the middle of the century. This is an ambitious goal and we will need the support of all our partners in this important endeavour.
b. So it's not just about what LTA plans to do, whether that's expanding our rail and active mobility network or encouraging the electrification of commercial and private vehicles. We also need to recognize and celebrate partners who do their part in sustainability-focused projects.
4. We have four nominations in the inaugural year of the "Environmental Excellence – Mega Civil Contractor" award, with one winner – the joint venture between Nishimatsu Construction and Bachy Soletanche Singapore. The JV has an excellent track record in environmental management. During the project, they implemented a number of innovative measures that not only optimized work, but also contributed to our environmental sustainability goals. For example, they proposed a "U-Turn" operation for the tunnel boring machine to avoid dismantling, transporting and reassembling for other tunneling works, thereby eliminating unnecessary construction processes and reducing energy consumption. 'energy.
Transport for all
5. In addition to our sustainability efforts, we have also made great strides towards a more inclusive public transport system. I've mentioned this before, but it bears repeating – a daily commute isn't just about getting from point A to point B; it's also about how we navigate shared spaces as a community. At the heart of this is a caring and caring culture that promotes an enjoyable transportation experience for all commuters. The late Chairman of the Public Transport Board, Mr. Richard Magnus, was a strong and passionate advocate.
6. The Transportation for All award category recognizes the efforts of our partners in pursuit of this laudable goal. In fact, with so much quality in the submissions, not just one or two, but four winners were selected for the "Best Inclusive Community Project" award.
a. Our first winner is SMRT, which has impressed with its service delivery efforts, including the "Go-To SMRT" initiative where specialist organizations are invited to train their staff as go-to resource centers for commuters with dementia and other special needs.
b. Our second winner is Tower Transit, which has used its move to Jurong East Bus Interchange to develop an "interchange with a heart" that offers thoughtful transport amenities, bringing a human touch to a vital public transport node .
vs. Last but not least, our last two winners, Go Ahead and Movement of Inclusivity, have launched an initiative to help commuters know when to lend a hand to fellow commuters with disabilities and unseen needs. In other words, needs that may not be immediately apparent.
7. Thank you once again to all of our partners, for championing our caring transportation culture.
Navigating COVID-19 together as a ground transportation sector
8. The past two years have certainly been trying. Singapore had to navigate an uncertain environment and rapidly changing circumstances. Despite these challenges, our partners have mobilized to adapt to evolving safe management measures and changing macro-circumstances.
a. For example, during the pandemic, Woh Hup quickly rolled out an integrated digital platform called "Hubble One Platform" for worker management and rolled out a comprehensive disinfection regime in all of their dorms. This helped manage infections among our migrant worker population at the time and allowed our projects to progress well despite the COVID-induced uncertainty.
Recognize and honor our workers and industry partners
9. We are now at an important stage in our fight against COVID-19 and taking a decisive step towards living with the virus.
10. As we look back on our journey, strong partnership for co-creating solutions has been at the heart of all our efforts. As we celebrate our award winners today, I want to express my gratitude to each and every one of you in the ground transportation industry. Our workers and industry partners have been steadfast in the collective commitment to provide an exceptional transportation system. Thank you for your dedication and resilient spirit.

Conclusion
11. Going forward, I am confident that each of you will continue to play an important role as catalysts for improvement, growth and transformation in your respective fields. Thank you for being an integral part of our journey to bring our transportation system into the future, for the benefit of all commuters.
12. Once again, my most sincere congratulations to all the winners and my sincere thanks to each of our partners in the ground transportation sector.