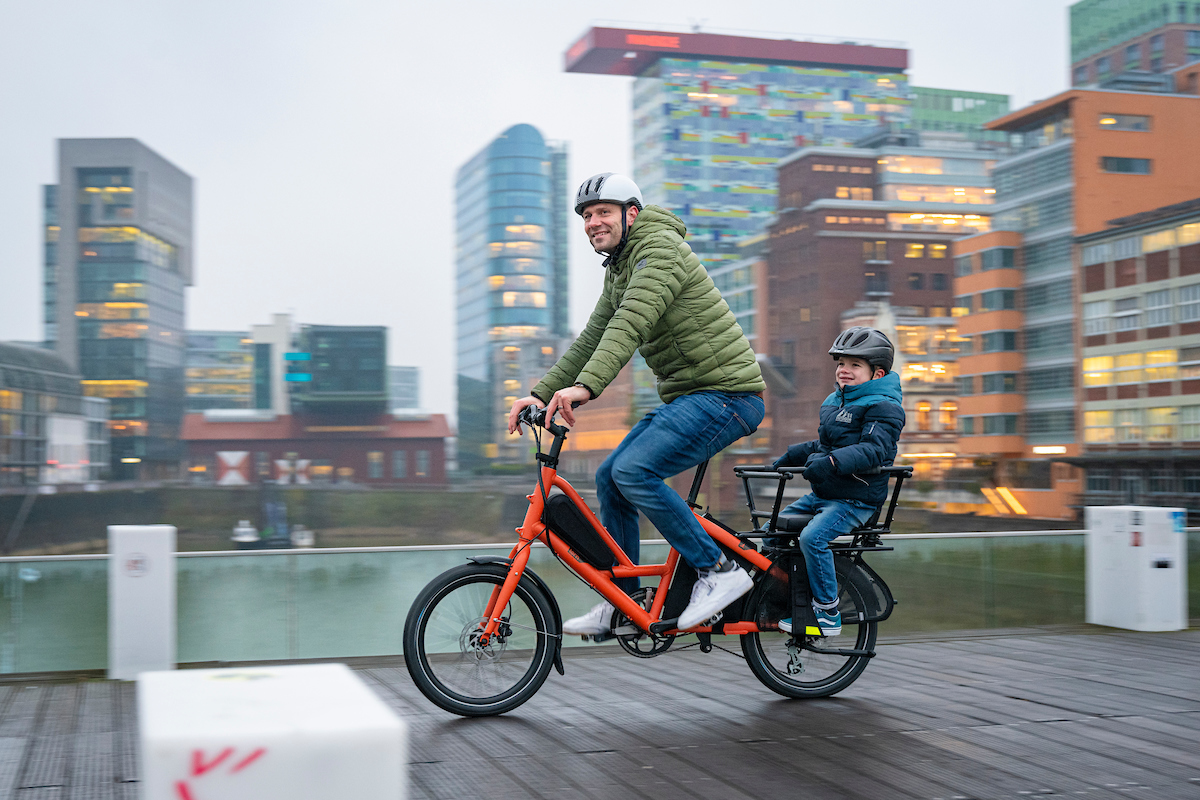 Tern launches a new compact cargo bike
(BRAIN) – Tern's new Short Haul compact cargo bike is a sister platform to the recently launched Quick Haul e-cargo bikes.
The pedal-powered Short Hail "is our vision of what a bike designed for urban commuting should look like," said Tern's team captain Josh Hon. "It's shorter and easier to handle than a regular bike, but it will carry a lot more. It's the perfect bike for people who want the function of a quality cargo bike but work within the confines of a budget. It's simple but very capable."
The Short Haul has a maximum gross vehicle weight of 140 kg (308 pounds), allowing it to carry an additional passenger and cargo. The bike's extra-long rear rack is designed to carry 50 kg (110 pounds) and can be configured to carry a child in a child seat, an older child or even a small adult.
In addition to its rear cargo capacity, the Short Haul can also carry up to 20 kg (44 pounds) with an optional front rack.
The rear rack design allows the bike to be parked vertically, so it can be rolled into a lift and up stairs.
The total weight of the bike is 16.1 kg (35.4 lb). Tern said the Short Haul has been tested to meet the German standard for cargo bikes (DIN 79010:2020-02) and additional testing at an independent lab.
The Short Haul is compatible with Tern accessories, including Upper Deck System accessories such as the Clubhouse Fort Mini for all-weather riding with a child and the Doghouse Mini for pet parents. The Short Haul also features a water resistant storage compartment to store riding essentials. The bike is available for a commercial fleet through Tern Business.
It sells for $1,099 and will start hitting stores in Q3.
More information: ternbicycles.com/short-haul