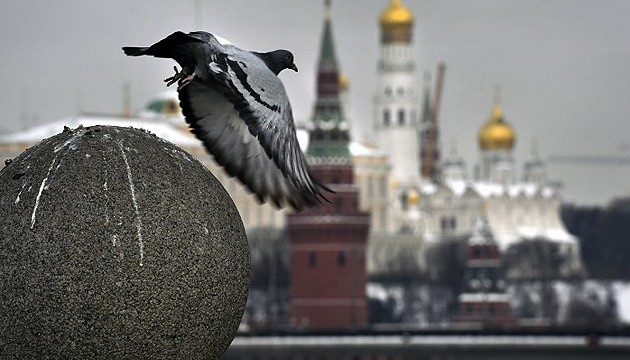 The Kremlin organizes a secret mobilization and sends military cargoes to Belarus
The military leadership of the Russian occupation forces is carrying out a secret mobilization and has increased the air transport of military cargo from Russia to Belarus.
The General Staff of the Armed Forces of Ukraine said so in a statement posted on Facebook, reports Ukrinform.
"Due to the urgent need to replenish the losses, the occupiers carry out a secret mobilization and remove the equipment from long-term storage. In order to replenish the individual units of the 4th Tank Division of the 1st Tank Army, the tanks T-72 were removed from According to available information, the equipment is in an extremely unsatisfactory technical condition and disassembled, "the statement said.
According to the statement, the Russian invaders continue to actively use the transport network of Belarus. An increase in the amount of military cargo transported from Russia to Belarus by air has been recorded. The enemy mainly uses An-124 aircraft to transport missiles of various types and ammunition. This method of delivery is used due to blockage of train tracks in some directions.
The Belarusian people do not support the involvement of their country's armed forces in the war waged by Russia against Ukraine. At the same time, a group of senior Belarusian Security Council officials and generals are pushing to provide military support for Russian aggression and send Belarusian troops to Ukraine.
The General Staff also said that in the settlements of the Kherson region, the invaders are strengthening terror against the local population. The occupiers search the houses to identify those who took part in the counter-terrorist operation and the joint forces operation, soldiers, volunteers and their family members. There are numerous cases of abducted women and tortured local residents.
In addition, in some settlements in the Chernihiv region, the occupiers forcibly distribute "humanitarian aid" to the local population in order to create propaganda reports in the Russian media.
In the temporarily occupied territories, the enemy continues to build a system of checkpoints to prevent the movement of local populations.
The General Staff also pointed out that the enemy's sabotage and reconnaissance groups located in the kyiv region are still trying to penetrate the capital. The saboteurs dress in civilian clothes and use stolen cars.
At the same time, the enemy continues to suffer losses in all directions and the Ukrainian defense forces are methodically destroying the Russian invaders, the statement said.