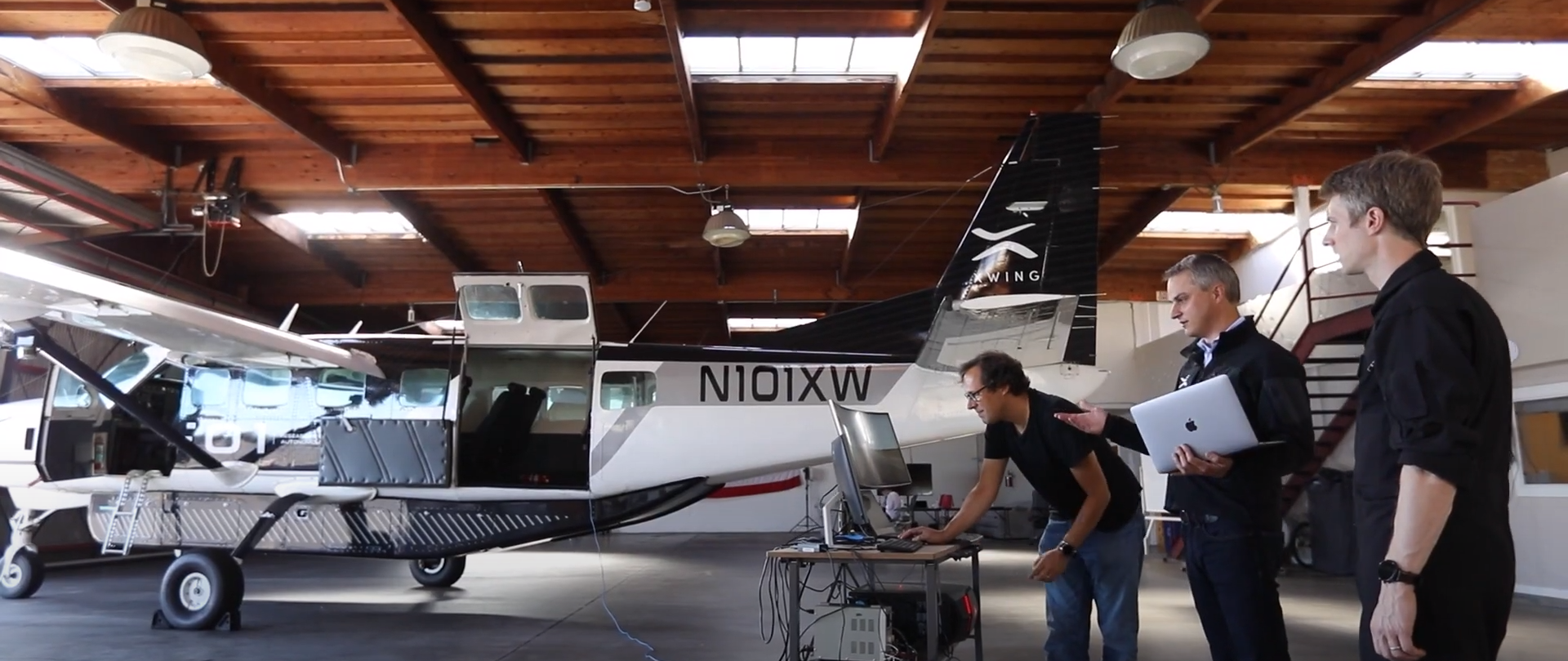 Xwing increases its air cargo services to 400 weekly flights
Xwing, the first company to introduce autonomous flight technology into regional air cargo services, continues to expand its operations and workforce in pursuit of certifications to revolutionize the world of automated air services.
Continuous growth
Xwing pursues a strategy of continuous growth to obtain the FAA certifications necessary to deploy its autonomous flight technology. The company has indeed completed the acquisition of Martinaire Aviation, a Texas-based cargo carrier with 40 years of experience in the US air cargo market. This successful acquisition follows the earlier purchase of AirPac Airlines, a cargo carrier based in the Pacific Northwest.
Since 2020, Xwing has steadily grown from just two to 33 destinations and now operates a total of 400 weekly flights. Photo: Xwing
The addition of Martinaire to Xwing now makes the latter the largest Cessna 208B operator in the cargo feeder market, with a total fleet of 35 aircraft used to operate up to 400 weekly flights. After starting operations from Phoenix in 2020 with a two-route network, Xwing now flies to 54 airports in 14 US states. So far, the airline has performed 10,000 flights, carrying 4.9 million pounds (2.2 million kg) of cargo and flown 1 million miles (1.6 million km). All flights were operated within the regional air cargo network of global logistics provider UPS (United Parcel Service).
Xwing's strategy
What is the "final destination" of this continuous expansion strategy? The air cargo operator's goal is to obtain the FAA regulatory approvals necessary to operate autonomous flight operations.
In addition to the Part 135 Air Operator Certificate, Xwing now also operates two Part 145 certified aircraft maintenance facilities. This diversification strategy allows the carrier to further expand its portfolio of capabilities beyond flight operations to include maintenance, inspection and modification of aircraft.
Xwing CEO and Founder Marc Piette commented on the importance of gradually expanding cargo operations:
Our commercial freight operations are critical to our certification approach. When it comes to integrating unmanned aircraft into the airspace, FAA operational approvals are just as important as certification of the technology on board the aircraft.
Therefore, for Xwing to accomplish its mission, it is fundamental to first develop a solid expertise in operating commercial air cargo services. Indeed, flight operations are key to retrieving route data, which is then used extensively to continuously refine and optimize the company's autonomous flight system, developing the best possible solution for Xwing customers. .
Why do we need automated regional air cargo services in the first place?
Xwing's rationale behind its mission stems from the underutilization of regional and smaller airports in large areas of the United States. Indeed, the company's goal is to enable urgent requests to be met efficiently in underserved or remote locations, without the need to find or wait for staff who can instead focus on regular airline operations. .
Xwing's strategy is to gradually expand flight operations to collect data for the purpose of optimizing the autonomous flight system. Photo: Xwing
Stay informed: Sign up for our daily and weekly summaries of aviation news.
And after?
At the moment, the pilots fly an unmodified Cessna Caravan under the company's Part 135 certificate. However, with the gradual refinement of capabilities in all areas of air cargo, the company aims to accelerate the deployment of autonomous flight technology once it has been certified by the FAA.
Xwing's mission will be accomplished when the company is licensed to offer fully autonomous door-to-door capabilities, including automated runway taxiing. But what benefits do automated air cargo flights bring? First of all, the company names improved routings from airport A to airport B, which consequently implies fuel savings. Additionally, automation in this area will also provide for improved loading and unloading operations. Additionally, the company is also working to expand its automated flight technology to include other areas of commercial aviation in addition to the cargo market, including passenger air mobility.
So far, Xwing's innovative strategy has been recognized by several institutions. For example, the company was listed in Fast Company's World Changing Ideas in the transportation category. Additionally, a former FAA executive, Earl Lawrence, was appointed to follow the company to help steer Xwing toward its certifications.
Simple Flying has contacted Xwing for further comment. We'll update the article with any additional airline announcements.
What do you think of automated commercial air cargo services? Let us know by leaving a comment below!